Titans-Cowboys: The Last Time Dallas Came to LP Field
The last time the
Dallas Cowboys
came to
LP Field
was October 1, 2006. The Titans were 0-3 and quarterbacked by one,
Kerry Collins
. They had the #3 overall pick,
Vince Young
, who had sat in watched in those games.
Jeff Fisher
had been saying that it would be a while before VY was his guy.
Well, it turned out that this was the week that Vince would get his first start against the Cowboys. In fact, Young had been taking the first team reps in practice all week but no one in the media reported. Fisher probably told every reporter that they would never be allowed back in the facility if they reported it.
There was no doubt pressure on Fisher from
Bud Adams
to get Vince out there. Well, it turned out that Fisher was right about Young not being ready. VY finished the day 14 of 29 for 155 yards with 1 touchdown and 2 interceptions.
That, however, was not the part of the game that most people remember. This, via Jim Wyatt, is what most people remember: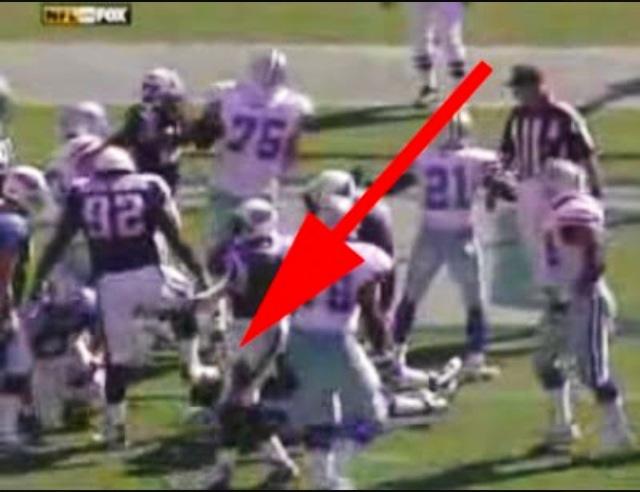 That is
Albert Haynesworth
stomping on
Andre Gurode
's face after Gurode's helmet came off on the field. Haynesworth was ejected from the game and then suspended for another 5 games.
The Titans would start that season 0-5 before rallying to end at 8-8. They had a really slim shot at making the playoffs but they needed a week 17 win against the Patriots to keep that hope alive. They lost to the Patriots, only to see everything else they needed to make the playoffs fall into place.
Titans-Cowboys: The Last Time Dallas Came to LP Field
Reviewed by
Mr. DCStands4
on
2:51:00 PM
Rating: