Here Are The 2018 Regular-Season Opponents For The Dallas Cowboys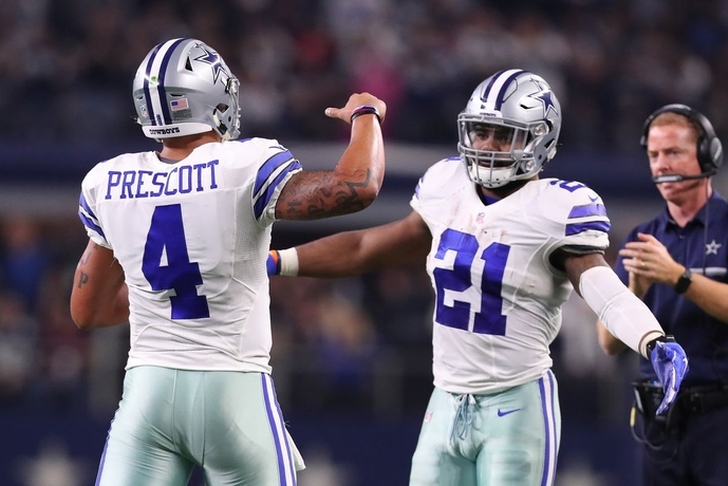 The 2018 NFL schedule won't be released for several more months, but the Dallas Cowboys already know their opponents for next season. Here are the teams they'll face at home and the teams they'll face on the road:
Home: New York Giants, Philadelphia Eagles, Washington Redskins, Jacksonville Jaguars, Tennessee Titans, New Orleans Saints, Tampa Bay Buccaneers, Detroit Lions
Away: New York Giants, Philadelphia Eagles, Washington Redskins, Houston Texans, Indianapolis Colts, Atlanta Falcons, Carolina Panthers, Seattle Seahawks
Dallas and the rest of the NFC East will play crossover games against the AFC & NFC South, while the Cowboys have their two flex games against the Lions and Seahawks.
The Cowboys will have a very tough schedule as they'll face six playoff teams from this season along with two more (Seattle, Detroit) that finished the season with winning records.
Did you know you can watch NFL Red Zone right from
www.dcstands4.com?
Just click on the LIVE STREAM tab, select "show all content" if the browser asks you to and allow flash. To watch the LIVE #Cowboys games, even if it's not on in your area, follow #DCstands4 on Twitter as the stream links can change weekly.
Here Are The 2018 Regular-Season Opponents For The Dallas Cowboys
Reviewed by
Unknown
on
2:00:00 PM
Rating: