Who's to blame for Cowboys' pathetic passing game?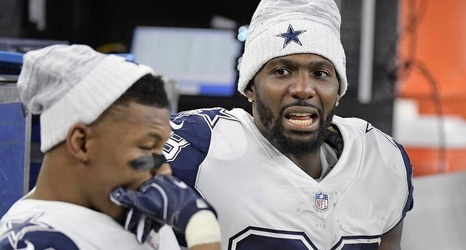 The comparisons are aplenty and the concern is legitimate that Dez Bryant is not Michael Irvin 2.0 but rather Terrell Owens 3.0.
One long-time NFL observer/analyst told me: "Dez impersonates a No. 1 receiver. He has a few big games left, but not many. And he blisters like he still got it."
Comments like that leave a mark. The evolution of Dez Bryant this season is not that much different than Terrell Owens' final year with the Cowboys in 2008. Like Dez, T.O. struggled to get open and win one-on-one match-ups.
T.O. played two more decent years in the NFL after the Cowboys cut him when he was 35.
Dez is only 29, and well-liked by his teammates and the organization.
The Cowboys are a running team, but Dez and the passing game have become such a problem that this area will be targeted for major changes in the off-season if they miss the playoffs. That means cutting receivers and possibly the offensive coordinator.
There is no good reason this passing "attack" should rank 29th out of 32 teams in the NFL.
Dez is the face and spirit of the Cowboys' vertical game, but if you want to see why it has become "three yards and a cloud of dust," look no further than our favorite little point guard from SMU. Cole Beasley led the Cowboys in receptions last year with 75. He has 30 this season.
"I'm like, 'It's going to get better,' but it hasn't," Beasley said at his locker on Thursday.
No, no it hasn't.
"It's been a weird year. Hope we put it together," Beasley said. "If we don't, we're going to be in trouble."
Change that going to are and we're there.
Who's to blame for Cowboys' pathetic passing game?
Reviewed by
Tzuki
on
11:00:00 AM
Rating: