NFL Rumors Roundup: Ezekiel Elliott's Bet, Jets Benching Star Defensive Lineman & More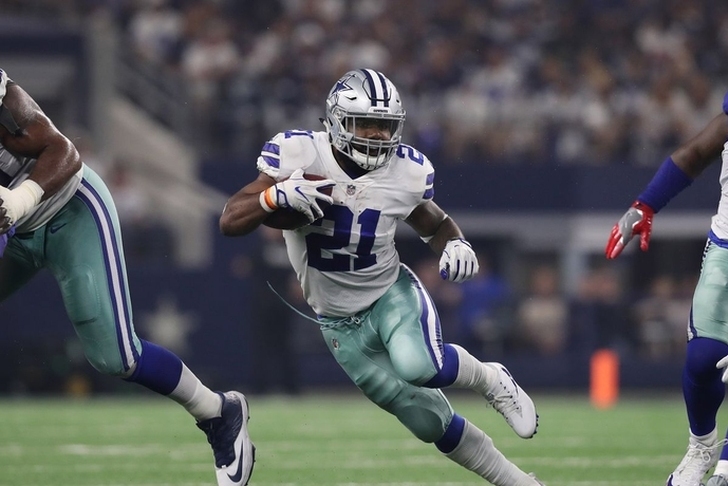 Week 14 of the NFL season kicked off last night with the Denver Broncos picking up a key 25-13 win over the Indianapolis Colts in a game that really only mattered in terms of draft position. Of course, there are only three weeks left in the regular season, and many teams are already looking ahead to the offseason and moves that could be made. Here are all the latest news and rumors you need to know:
Ezekiel Elliott bets he runs for over 200 yards in return
Dallas Cowboys running back Ezekiel Elliott is set to return from his six-game suspension next weekend when the Cowboys face the Seattle Seahawks next weekend, and Hall of Famer Eric Dickerson said that Elliott bet him that he would rush for over 200 yards in that game.
"Man Zeke's good. I just saw Zeke. I just saw him today. He's very good. He's working out," Dickerson told TMZ. "I'm glad to see he's kind of disappeared for a while. He'll be ready. Me and him have a personal bet.
"He said he's going to get 200 yards in his return. I told him no. The bet is -- if he gets 200 yards, I have to give him one of my jerseys. It's going to be one of my special ones I played in. If he doesn't get 200 yards he has to give me one of his jerseys."
Elliott rushed for 783 yards and seven touchdowns on 191 carries while also catching 19 passes for 210 yards and two more scores before serving the suspension.
Jets bench Muhammad Wilkerson, who doesn't travel with team for Sunday's game
The New York Jets benched defensive lineman Muhammad Wilkerson for a quarter earlier this season because he was late for a meeting, and now he's missing an entire game.
Jets head coach Todd Bowles told reporters that Wilkerson will not travel with the team for their game this weekend against the New Orleans Saints due to what he called a "coach's decision."
Wilkerson, who the team is rumored to be parting with this offseason, has racked up 46 tackles with 3.5 sacks and an interception this season.
NFL Rumors Roundup: Ezekiel Elliott's Bet, Jets Benching Star Defensive Lineman & More
Reviewed by
Unknown
on
12:36:00 PM
Rating: